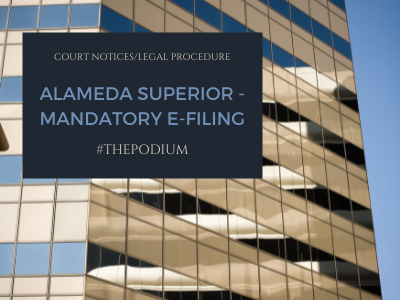 Just a reminder in case you missed the initial announcement.
Pursuant to Local Rule 3.27 the civil division is implementing mandatory electronic filing (e-filing) for attorneys and providing the option of e-filing to self-represented litigants. Attorneys may elect to begin e-filing as of the dates shown below.
Click here to learn more.
Categorized in: Court Notices, Legal Procedure